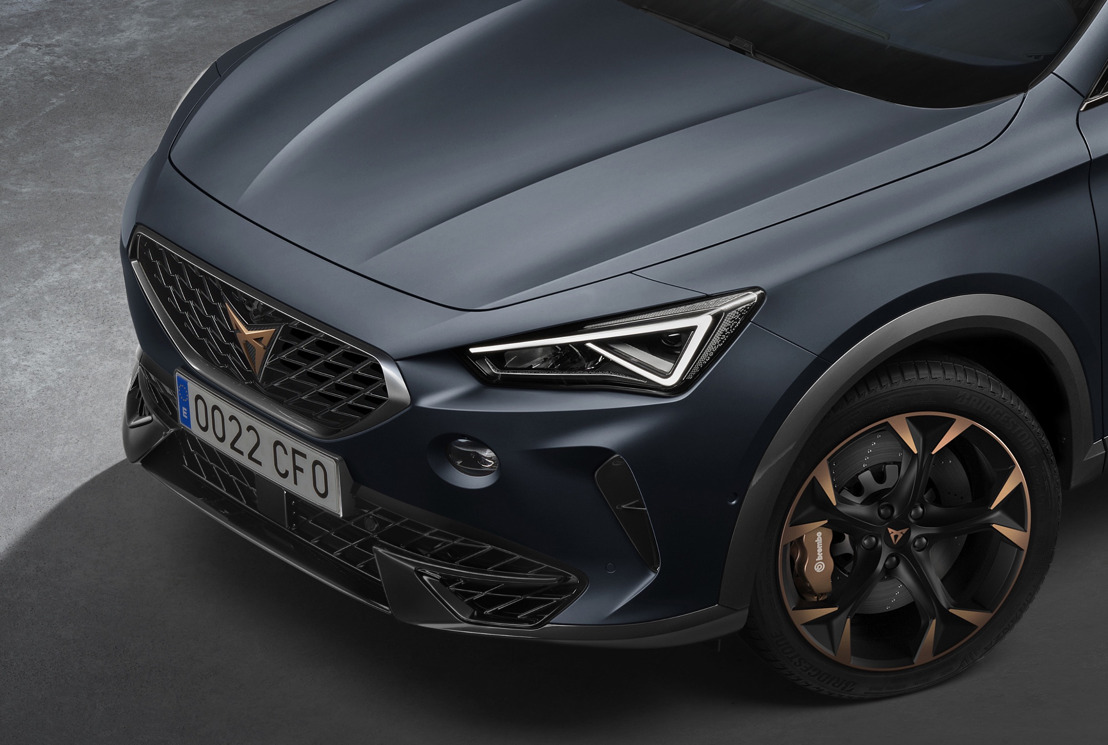 Marc ter Stegen, special guest at the digital event 'CUPRA Formentor Start of Production'
Tomorrow, Tuesday 29th September at 11:30 am CEST
> CUPRA global ambassador Marc ter Stegen will pick up his own Formentor
> The brand's driver Jordi Gené is also taking part in the event
> Followe the live broadcast
Tomorrow, Tuesday 29 September at 11:30 am CEST, CUPRA is broadcasting live the digital event 'CUPRA Formentor Start of Production' from the CUPRA Garage headquarters in Martorell. The carmaker is going to reveal the latest novelties about the brand's first exclusive model.
Together with the next President of SEAT and CUPRA CEO Wayne Griffiths and SEAT Vice-president for Research and Development Werner Tietz, the event will be attended by CUPRA's global ambassador Marc ter Stegen. The FC Barcelona goalkeeper will pick up his very own new Formentor, which was designated as the club's official car last July. CUPRA driver Jordi Gené is also participating in the event, and will be joining Griffiths and ter Stegen.
Follow these steps and you won't miss any detail of the event:
- Link to follow the press conference live and language selection: https://cupraformentorsopevent.max-videosound.com/
- Click on "Enter" to follow the press conference and select the translation language
We look forward to seeing you!
Dirk Steyvers PR & Content Manager SEAT & CUPRA, s.a. D'Ieteren Automotive n.v.