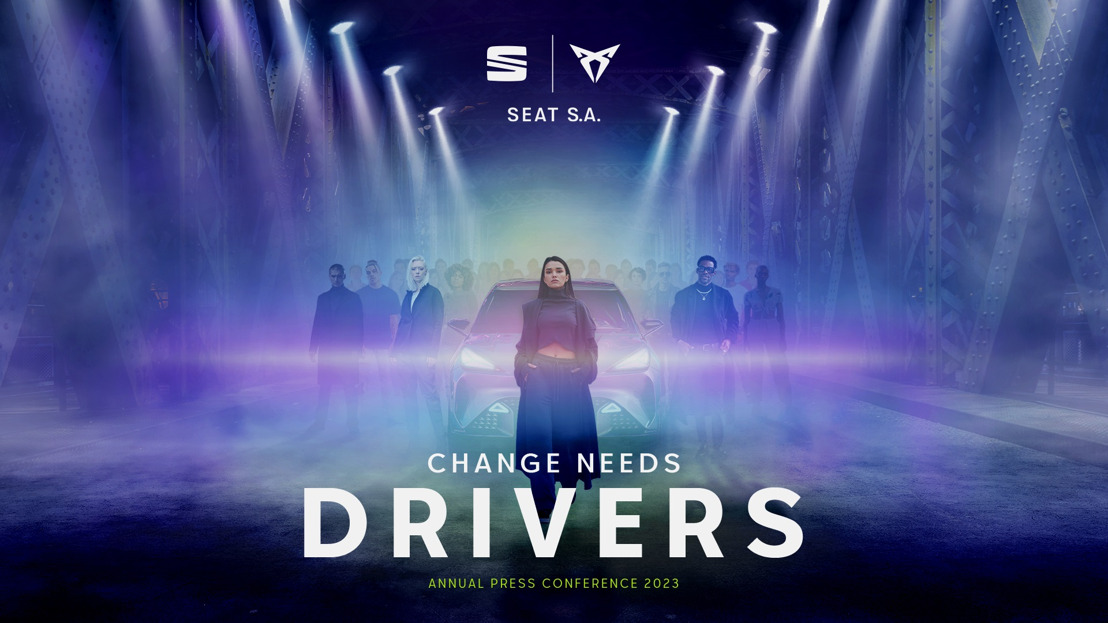 Tune in to SEAT S.A.'s Annual Press Conference
The event will take place on 22 March at 11.00am CET in CASA SEAT, Barcelona
Wayne Griffiths, CEO of SEAT S.A., and David Powels, Executive Vice-President for Finance and IT, will review the company's financial results for 2022 and present the strategic priorities for the coming years
The press conference will also be streamed live for those who cannot attend
Following the presentation, registered journalists will be able to take part in a Q&A session
On Wednesday, 22 March, SEAT S.A. will hold its Annual Press Conference at 11.00am CET in CASA SEAT in Barcelona.
The press conference will be attended by Wayne Griffiths, CEO of SEAT S.A, and David Powels, Executive Vice-President for Finance and IT, SEAT S.A., who will present the company's financial results for 2022 and strategy for the years ahead. After their presentations, both speakers will take part in a Q&A session.
The event will be streamed online and it will be possible to participate in the Q&A session.
Please follow the event on our dedicated website: https://annualpressconference2023.seatevents.es/
The press conference will be held in English with simultaneous translation into Spanish and German.
HOW TO CONNECT TO THE LIVE PRESS CONFERENCE
Wednesday 22 March, 11:00am CET

Link to follow the live press conference:

https://annualpressconference2023.seatevents.es/

To follow the press conference and select the audio language click "Enter"
To ask questions during the Q&A session you must register by Tuesday 21 March at 23.59pm, by clicking "Registration for Q&A"
Media who do not wish to participate in the Q&A session will also be able to follow the press conference via YouTube: SEAT S.A. Annual Press Conference 2023 - YouTube