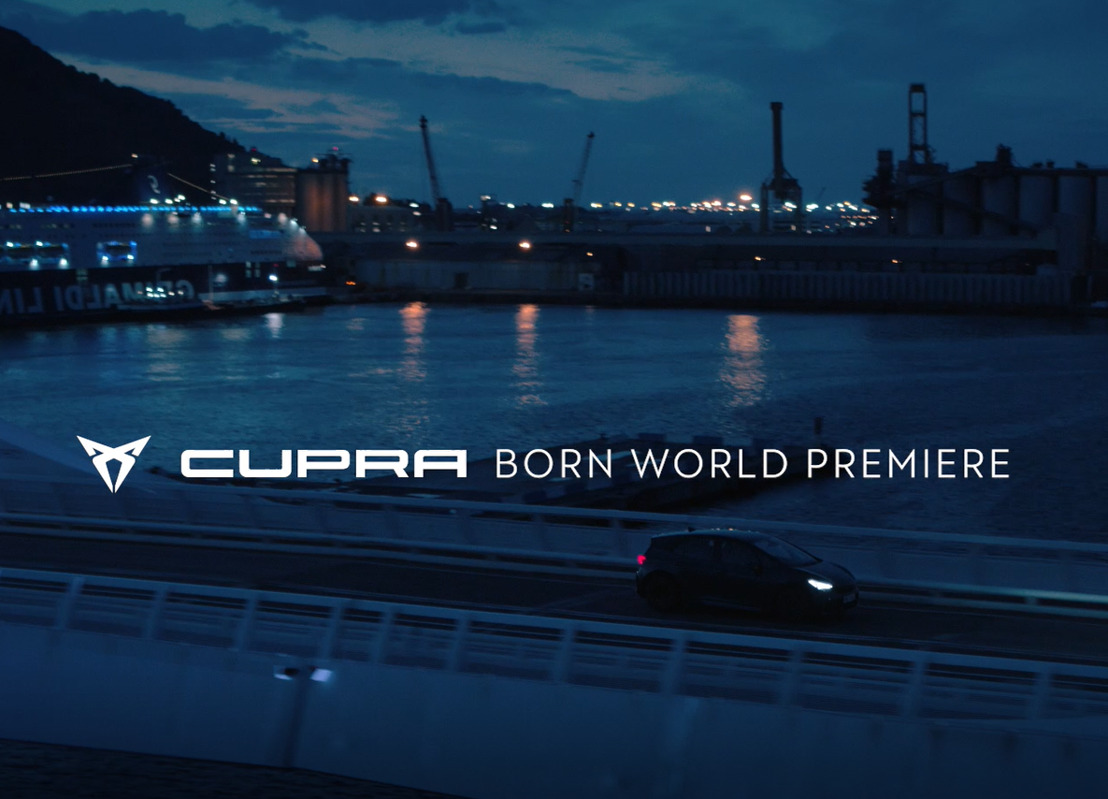 CUPRA Born makes its unconventional Digital World Premiere on May 25th
The brand's first alle-electric verhicle
CUPRA Born is the perfect match between electrification and performance
CUPRA Born delivers contemporary sportiness thanks to its combination of DCC adaptive chassis control, sport suspension and ESC Sport
New technologies such as the augmented reality head-up display highlights its ability to deliver the highest levels of connectivity and safety
The World Premiere will be transmitted via YouTube Live at 12:00pm CEST: https://youtu.be/xt4EeqKYgrQ as well as on the brand's social media channels: Twitter (@CUPRA) and LinkedIn (CUPRA)
CUPRA is challenging the market, mixing performance and electrification to take its journey into a new era with the launch of the CUPRA Born. The first 100% electric vehicle from the unconventional challenger brand delivers a stimulating design and electrifying performance, leading the brand's expansion into new markets and kicking off a new business model.
The CUPRA Born is set to be the impulse of the company's electric transformation. Bringing together advanced powertrain, battery management technologies to deliver instantaneous performance, with design that helps CUPRA stand out.
The digital world premiere will be held next Tuesday, 25th May at 12:00pm CEST via YouTube Live (https://youtu.be/xt4EeqKYgrQ) as well as on the brand's social media channels: Twitter (@CUPRA) and LinkedIn (CUPRA).
The CUPRA Born will be presented in an unconventional way, linking the unveiling of the brand's first all-electric model to the Primavera Sound Line-up, that will be announced at the same time. CUPRA and Primavera Sound join forces to closely collaborate and inspire the world from Barcelona.
Dirk Steyvers PR & Content Manager SEAT & CUPRA, s.a. D'Ieteren Automotive n.v.