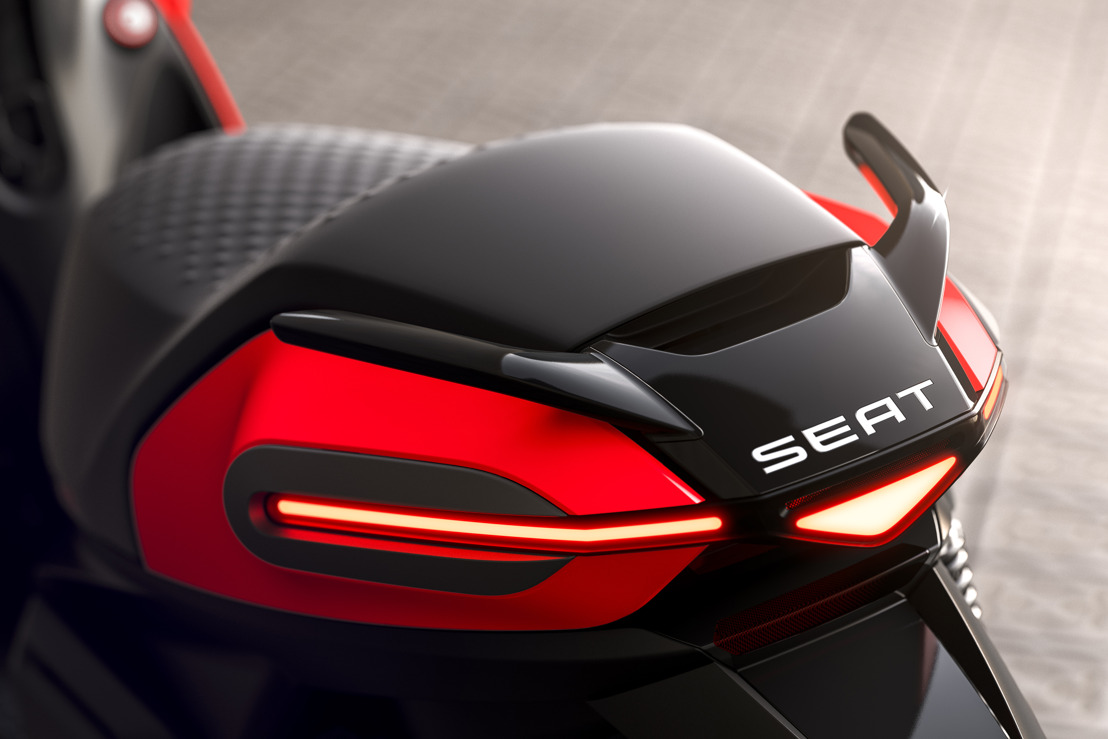 SEAT will break into the motorcycle market with a fully electric eScooter
Woensdag 6 november 2019
The SEAT eScooter concept will be presented next 19th November at the Barcelona Smart City Expo World Congress
The company will sell its own 100% electric motorcycle equivalent to a 125 cc model in 2020
It will be available to both private customers and for sharing services
SEAT is strengthening its commitment to urban mobility and breaking into the motorcycle market with the presentation of the SEAT eScooter concept. The company will sell its own 100% electric motorcycle equivalent to a 125 cc model in 2020. The official presentation is taking place next 19th November in Barcelona during the Smart City Expo World Congress.
The new SEAT eScooter concept is going to be included in the company's urban mobility strategy, which focuses on offering sustainable solutions for cities. SEAT announced it would spearhead the Volkswagen Group's micromobility strategy at the past edition of the Mobile World Congress. This strategy also includes the SEAT Minimó concept car as well as the SEAT eXS Kickscooter powered by Segway which was presented at the 2018 Smart City Expo.
SEAT President Luca de Meo stated that "the constant growth of large cities makes achieving efficient mobility one of the main challenges to overcome. Today we are taking a further step in our urban micromobility strategy by confirming the launch of the first eScooter in the history of the brand."
Barcelona is the European city with the most motorcycles per capita and has a long-standing two-wheeler mobility tradition. For this reason, SEAT is going to develop this concept in collaboration with Barcelona-based electric motorcycle maker Silence, and it will be sold to both private customers and for sharing fleets.
Democratising electric, sustainable mobility
SEAT is in the process of becoming a mobility services provider that goes beyond the scope of making vehicles in an effort to respond to one of the major mobility trends of the future: the collaborative, shared, sustainable economy. In this sense, the company already offers carsharing services through Respiro, and in addition is selling the SEAT eXS KickScooter powered by Segway, which is available for sharing services through the start-up UFO as well.
Furthermore, SEAT recently presented the SEAT Minimó concept car, a 100% electric vehicle that combines the best of a car and a motorcycle and is designed to adapt to the mobility platforms that are going to shape the future of driving in cities.
Dirk Steyvers PR & Content Manager SEAT & CUPRA, s.a. D'Ieteren n.v.